Trailing 0-1 Tuesday night at home to Wolfsburg, Bayern Munich shook things up tactically, swapping in Robert Lewandowski for an underperforming Thiago. The Polish striker then proceeded to set the Allianz Arena on fire, scoring a record five goals – all within a whopping nine minutes. The football universe (and Twitter) shook.
Hard to top the reaction from trainer Pep Guardiola after Lewa karate-kicked the ball for No. 5 on the night.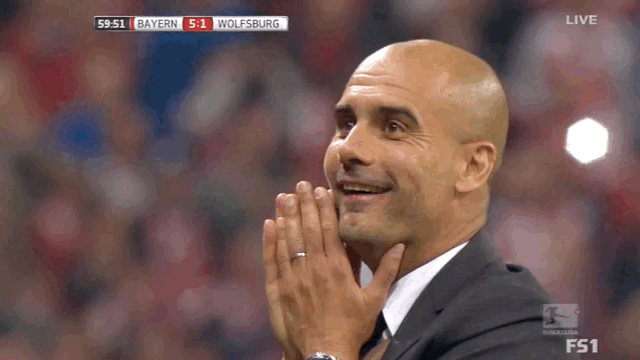 So we at RCKT. got to thinking. Nine minutes isn't a lot of time. But maybe it is? Turns out, there's a lot of cool things one could do in nine minutes. So perhaps we all need to organize our lives a bit better, eh?
1. Get turned down at Berghain
Standing in line for two hours to get into Berlin's most famous (and exclusive) club, only to be told within seconds that the night ends here. And yes, you should have worn more black. 
2. Walk out of an Adam Sandler film
Seriously, to the five of you that watched Pixels, what the hell?
3. Eat your weight in hot dogs
Matt Stonie upset reigning champion Joey Chestnut by devouring 62 hot dogs during the 10-minute competition. That equates to 55 ⅝ hot dogs in nine minutes. But should we also remind people what actually goes into a hot dog?
4. Drink nearly a pint of beer
This applies to the civilized people among us. Of course there are ways to drink faster. And if you have to ask, you're too old to shotgun a beer.
5. Have sex (maybe even multiple times!)
The average human has sex for 7,3 minutes per, um, act. But 43 percent of sex is completed within two minutes, according to famed sex researcher Alfred Kinsey.
6. Screw your own club in the biggest match of their professional history
After just nine minutes, Diego Costa limped off the field in Lisbon's Stadium of Light. So who was more at fault, Diego Simeone for taking his star striker's word that he was fit to start in Lisbon against Real Madrid in the 2014 Champion's League Final, or Costa, for knowing that such an action could put his team at considerable risk. This forced Simeone to make an early substitution and ended up handicapping Atletico, which lost 4-1 after giving up an equalizing goal in the final seconds of extra time.
7. Score more goals than Liverpool, West Brom and Newcastle have in the Premiership – THIS SEASON
The anti-Liverpool faction in particular had some fun with this one. So let's keep pretending the English league is the best league in the world (ignoring its horrific record in Europe). Pro tip: if you're having a hard time sleeping, just flip over to the football being played on the island. 
8. Run 3,4 miles (only applies to Usain Bolt)
We're also assuming he has unlimited stamina and can sustain his 100-meter time over nine minutes.
9. Send Dortmund into the 2013 Champions League Final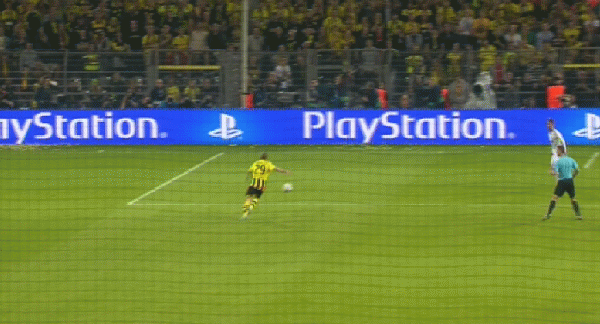 Don't forget, Lewandowski has done this once before. Against Real Madrid in the first leg of the 2013 Champions League semifinals, Lewandowski went bananas, scoring two of his four goals within a five-minute span to stun the visiting giants from the Spanish capital.